Only the
freshest and best ingredients
go into our bakery products
... the key to flavor, texture, and quality.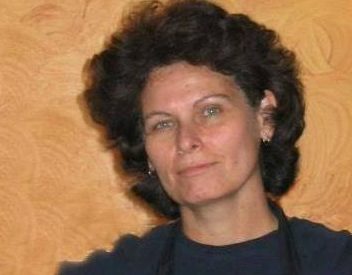 Georgia Mihalakis
Owner | Artisan Baker
Georgia has often said that her baking philosophy comes from her mother, Margaret.
Georgia: "The food my mother made us as a child was simple, good, varied, and delicious. And there was always an emphasis on fresh. The saying, 'Food is medicine, and medicine is food,' was the rule in our house. We believe that the more the true flavor of the food dominates, the healthier that food will be."
"Oh, Millwork!
Georgia is the best baker in the region, and the croissants are more perfect than any I found in Provence. I am picky ... look no further!"

"I went to the Farmers Market and got a pastry with blueberries in the middle. It was beyond AMAZING! I even went back a second time to purchase more to take home with me. Would highly recommend!"

Tricia Jeanette on Facebook
"All of their goods are SO GOOD! Can't believe we have a bakery this great in Dubuque."

"The best pastries, croissants, cheesecakes, and bread anywhere. Place orders via messenger or pick up fresh at ... Farmers Market."

"I love your Cranberry-Walnut Bread!"