The Millwork Bakery Quiches
10-inch cheese pies. Pre-sliced. 8 servings.
Available by pre-order + pre-payment.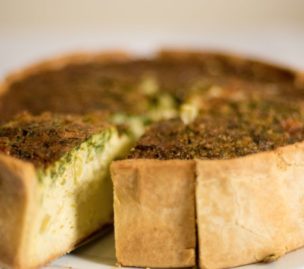 Smooth and creamy in its texture, eggs, spring onions, Swiss cheese, and ham are foundational for this classic cheese pie. Just add fresh fruit for a beautifully balanced breakfast or a side salad for a Noon meal or evening dinner option.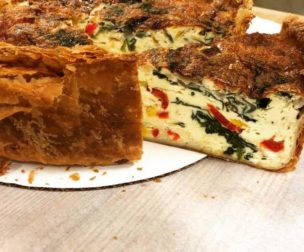 Brunches are ALWAYS that much more elegant with this quintessential quiche: Red peppers + fresh herbs + spinach + red onion. Savory and a standout selection.